Featured Spay and Neuter Group:
PetLuv Spay and Neuter Clinic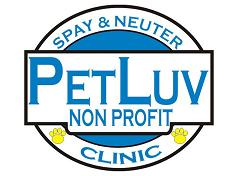 PetLuv is a private, nonprofit corporation founded in 1996. Their primary mission is to provide affordable spay and neuter services, to prevent unwanted animals from being born only to suffer and die.

Visit them on Facebook and tell them that
RESCUED! Is My Favorite Breed. Sent You!
also on the web here: http://www.petluv.org/