Featured Special Needs Rescue:
Milo's Sanctuary - California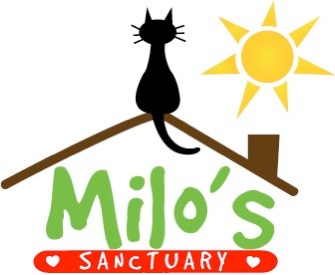 Milo's Sanctuary & Special Needs Cat Rescue, Inc. was founded on the belief that all cats deserve a second chance at life, especially those that have disabilities, are injured or elderly, have a terminal illness, have been abused or just need someone to understand and love them. They use a network of foster homes and take in cats and kittens most other rescues won't. Their dream is to someday have a sanctuary where the unwanted cats, the ferals, the seniors and the special needs ones will have a safe home to spend the rest of their lives.

Visit them on Facebook and tell them that
RESCUED! Is My Favorite Breed. Sent You!
also on the web here: http://www.milossanctuary.org/