Featured SPCA:
Appalachian SPCA - Kentucky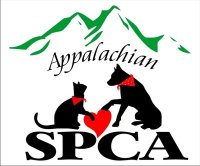 The Appalachian SPCA, based in Pikeville, Kentucky, but working regionally, is working to ensure that all animals are humanely treated and that the hundreds of unwanted animals find suitable homes.The Appalachian SPCA hopes to address the problem of overpopulation through the implementation of aggressive programs which promote spaying and neutering, offer early childhood education on being a responsible pet owner, develop a network of approved foster homes, utilize qualified out-of-county rescue organizations, and put into place a workable procedure for adoptions. The Appalachian SPCA, in no way, approves of the use of euthanasia as a method for dealing with overpopulation.

Visit them on Facebook and tell them that
RESCUED! Is My Favorite Breed. Sent You!
also on the web here: http://appalachianspca.org/